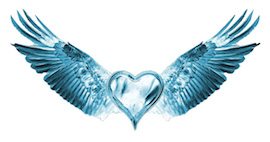 We know many people are having feelings; some feel disbelief, fear and anger. Others may feel happy and victorious. It is ok to feel what you feel. Let us all process our experience thoroughly and responsibly. Mourn if we need to.
Let us own our shadow in the reflections our World is giving us and become stronger and more whole. Let's recognize the truth that no politician is going to save us especially any one that is still imbedded in the old context in their personal lives. This is the time to feel and breathe and move and wake up, to heal divisions within ourselves and to grow strong, to choose with our whole being who we are going to be. It is time to heal where we have been so bonded to the abuse and so reactive we can't see clearly.
We have known this time is coming and we have put our energy to creating a new context and supporting others in knowing how to do so. No matter what side you're on it's still the same old train and context.
We are inviting you all to take this time seriously, to get off the train and lay new track, to be the resolution, to come together in community and global awareness, to be the new context (Nucleus Effect). Whatever you've thought you had to lose is a lie, it's why we are here, now. The old culture is falling apart and is not your friend.
This also means freeing ourselves from energy drains, reactivity, hiding and compulsive behavior, over use of alcohol and food, keeping ourselves too busy, using tv, sports teams and social media as distractions. Forget what others think, get outside, get real, move emotionally and physically, get healthy, love yourselves and one another, turn on your creativity, your reality artist! Remember; Breakdown is always an opportunity for Breakthrough.
Then as free people let's feel what's important, what's real, what is valuable and move ahead with sobriety and impeccability with our minds, eyes and hearts wide open. Let's create a new World in our homes, in our communities, on our planet where all of Life matters and is respected and supported. Let's emerge new leaders that are totally connected and represent the new context that we are choosing with their lives.
Living Freedom is more important then ever before. We invite you and your network to the Living Freedom event in December if you want to know more about how to lay new track, gain tools and practices and have a deep healing experience. Livingfreedom.info.
Let's move ahead.
Breathing,
Diamond and River