Living Freedom Online Event

Feb 16
Early Pay Gift  Feb 14th
Living Freedom
is a
10 Week Online
Integral Training Event and System
Living Freedom is an effective, compassionate and eye opening event
that supports you in having the knowledge, reference points,
tools and practices needed for a vital, functional, integral and meaningful life.
The 10 Week Program
Includes Trainings, Breath, Dance and Release
Free Introduction Video:
Event Guided By

Diamond and River Jameson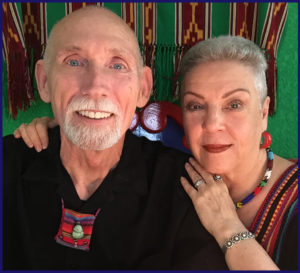 In this Online Event you will Receive:
10 Training Modules
A 3 hour recorded Training Module is released each week.
You have 1 full week to review and study the Training Module
before your Live Online Integration Session.
(Modules are accessible for 6 months.)

10 Integration Sessions
The live Online Integration Sessions are
30 min on Tuesdays at 7:00pm (Berlin)
The weekly Live Online Integration Sessions will give you
an opportunity to review the current Training Module
with others who are doing the program.
(Recorded Sessions will be emailed to you.)

10 Breath, Dance and Release Sets
Turn up your sound system and enjoy
Breathing, and Moving in each Training. 
You also receive:
Training Notes Manual
(51 pages)
Living Freedom Manual
 (110 pages)
(These will be FedEx to you prior the training)

10 Week
Online Event starts
Tuesday
February 16
Choose the best time for you:
12:00pm CT or 7:00pm CT

See Overall Event Schedule Here
LF Event Schedule
Mexico Residents
Mexico Residents Sign in Here
My Name, My Fedex Address, Who Referred me.
Your Payment
Click on plan that is best for you.
United States Fee
$13,500 mxn

Mexico Residents Fee
$6,500 mxn
Early Pay Fee
$4500mxn = $225 
 when you sign up before
 Feb 14th
(You receive a $2000 mxn gift)
Time Payments
$550mxn/month for 12 months.
Your First $550mxn Payment
($550mxn  – $25 usd)
Repeat Fee $3250mxn
Repeat Early Pay Fee: $2000mxn
Some Scholarships Available
email us your request: livingfreedominfo@gmail.com

Once you have Signed Up
We will email you the Training Modules and
Integration Session links in a separate email.
We will Fedex you your manuals before the event.

 Need Support? Contact us at:
Who else would like to know?